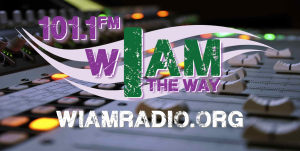 Radio Ministry
Being able to broadcast the teaching of God's Word to the Knoxville area was one of the main "burdens" the Lord put on Pastor Mark's heart.
God's faithfulness is now bearing fruit in a 30 minute radio program called "Come To The Table" and the broadcasting of God's Word 24 hours a day on WIAM 101.1 FM!
For the air times of "Come To The Table" as well as the complete program schedule of WIAM, please visit www.wiamradio.org for the latest information.