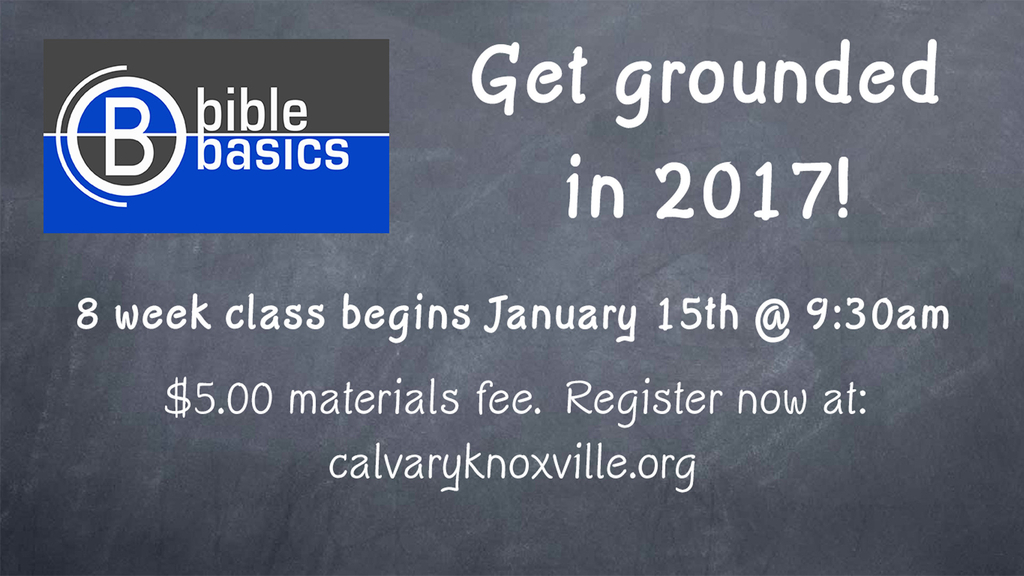 2017 Bible Basics Class
Every week on Sunday until Mar 5, 2017 from 9:30a to 10:45a
1st Peter 3:15 tells us to always be ready to answer why your hope is in Jesus. Whether you're a new believer or an "old timer" who needs a refresher on the foundational principles of the Bible, this class is for you! We'll look at over 15 different elements laying a solid foundation for your faith in Christ, as you begin a renewed relationship with Jesus!
Class will meet in Room 139 (Corner classroom in kid's area 9:30 to 10:45 Sunday mornings)
---
Upcoming Events at Calvary Knoxville
View the Latest eBulletin
View all of the current events happening here at Calvary Knoxville!
Sign up for the eBulletin!
Signup for the weekly eBulletin to stay informed on the events happening at Calvary Knoxville.